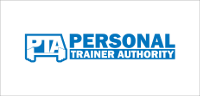 Free Fitness Guide

| What does the word fitness mean to you?
What will you learn through this free e-book?
Improving your body, diet, mind and lifestyle fitness.
---
Feel free to spread the word...
Fitness


The Guide To Staying Healthy
Fitness can be enjoyable if you know how to make it be just that.
Through this e-book, we will teach you several very key elements to keeping yourself fit.

Each tip and tool given is something that you can do easily, without much help and with the ability to see benefits.

You'll learn something and you'll be able to implement these tools today to start seeing success.

Really, it can be that simple to be healthy.

Let's make fitness fun, then.
Copyright 2017 - Personal Trainer Authority - All Rights Reserved